'Toweling' Your Cat to Trim Its Nails
Frenchie is a cross between Himalayan and a Persian. Today she's getting her nails clipped.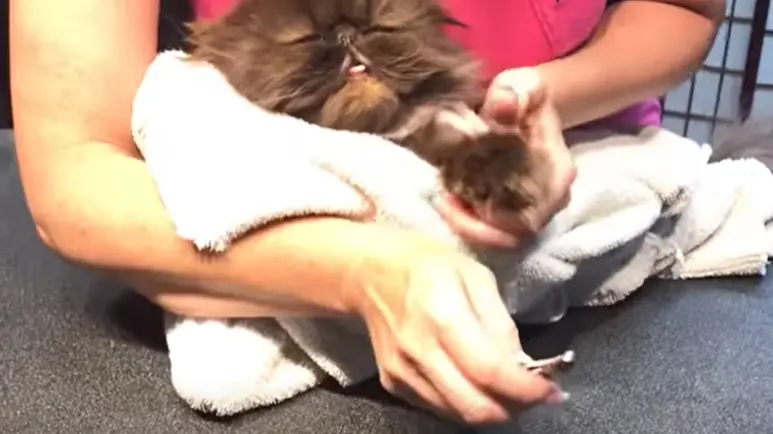 Here's a clever and painless way to prepare you cat to get his or her nails clipped, demonstrated by a fluffy cat named Frenchie (even though this isn't her favorite thing)!