Here at bark & whiskers, we believe that the food and lifestyle choices you make for your pets form the foundation of their health and longevity. Our goal is to help you make the best decisions for your animal companions by giving you the most up-to-date information on species-appropriate nutrition and care from Dr. Karen Becker, one of the most followed wellness and integrative veterinarians in the world.

Meet Dr. Karen Becker, DVM
Dr. Karen Becker empowers pet parents to become knowledgeable advocates for their animals' wellbeing. She promotes the use of functional medicine, which involves making dietary and lifestyle choices to help pets thrive and prevent illness from occurring, instead of simply addressing symptoms after the onset of disease.
A federally licensed wildlife rehabilitator for more than 30 years, Dr. Becker established the first proactive animal hospital in the U.S. after graduating from veterinary school in 1997. She later opened an exotic animal clinic in 2001 and a rehabilitation and pain management clinic in 2011. Dr. Becker is also the first veterinarian to give a TEDx Talk on species-appropriate nutrition.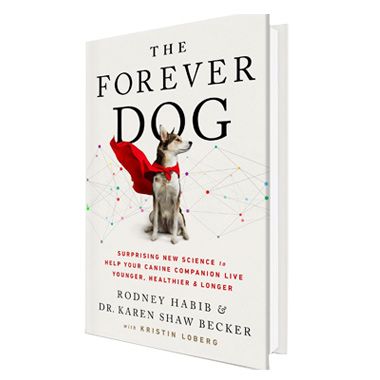 Today, she continues to share her knowledge with proactive pet guardians (aka "Longevity Junkies") and other veterinary professionals through her extensive lectures and written works. In 2021, Dr. Becker co-wrote "The Forever Dog," with Planet Paws founder Rodney Habib. It became the first ever No.1 New York Times best-selling book about intentionally creating canine well-being.
She's been able to help millions of pet lovers worldwide by sharing valuable pet information through the Healthy Pets website. As more people join Dr. Becker's Longevity Junkies movement, bark & whiskers has grown to become its own brand, separate from Healthy Pets, to serve as a comprehensive resource of Dr. Becker's pet health strategies and advice.
Join the bark & whiskers Community
You love animals, and we do, too! That's why we're here to help you navigate the ups and downs of pet parenting. As you read through Dr. Becker's articles in this website, you'll learn valuable information that can help you intentionally create and maintain vibrant health in pets and nurture a lasting bond with them. You can also connect with other like-minded pet guardians in our community, and join our free newsletter to get our latest updates.