Fluffy White Samoyed Tries to Wake Up the Human
Lexi is a big dog, but she's gentle and adoring while being dogged and annoying!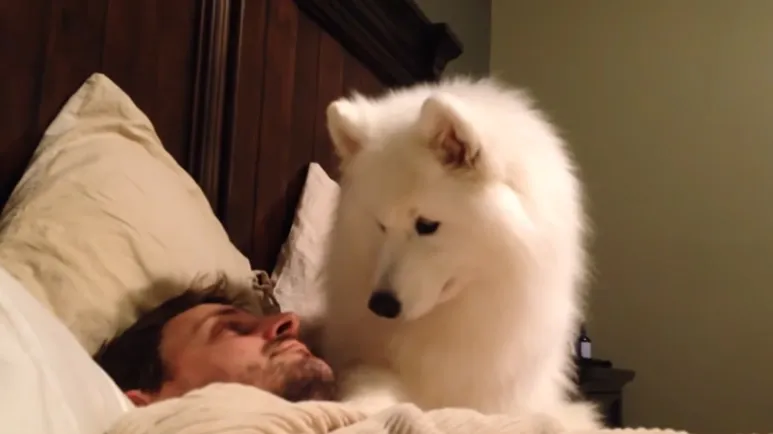 Lexi is a beautiful, white, fluffy Samoyed, and quite gentle as she tries to wake up the human. Tapping her paw on his chest and face doesn't work, so she goes nose to nose!