Kitty Is Determined to Fit Into the Fish Bowl
It's a good thing this kitty has flat ears - that's the only way she can fit into this fish bowl!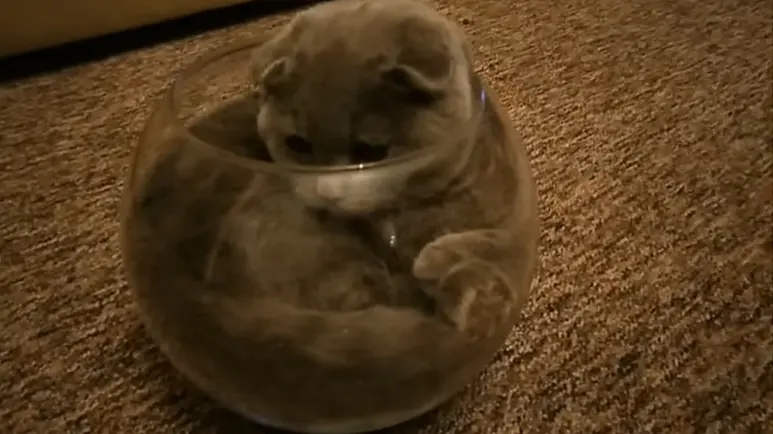 Pause a few moments and watch the tenacity with which this adorable kitty rises to the challenge called "fit into the fishbowl!" She tried and tried and finally, she made it!