Dog Finds Floating Ice Cubes Fascinating
It was a day like any other day. Then Gwen found ice cubes floating in her water.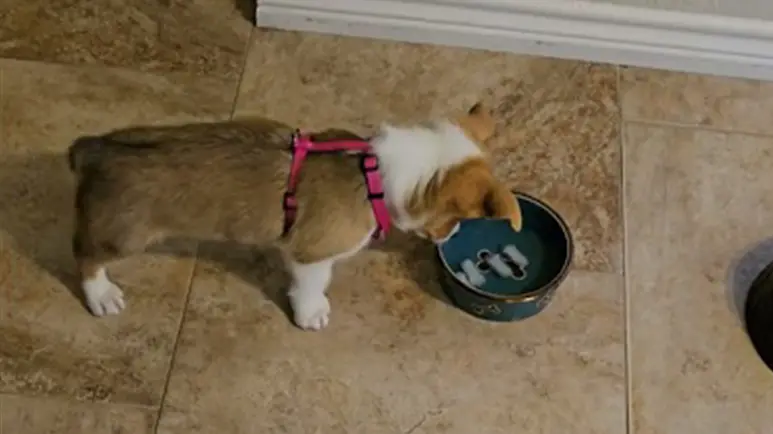 Gwen, a cute pup innocently drinking out of his water dish, was given a surprise she'd apparently never encountered before: Ice cubes were bobbing and floating in the water.