Dad Said 'No' to Loki Until His Little Boy Convinced Him
When this dog was fostered by a family with a small boy, everything changed for both of them.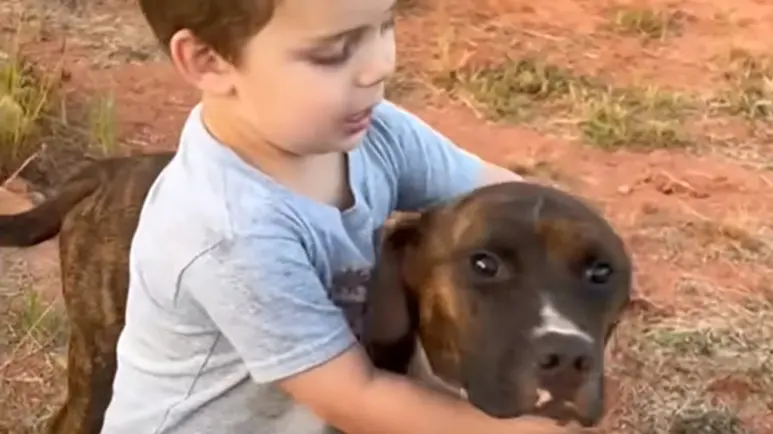 Working at an animal care clinic, this mom met Loki, a lovable dog in dire need of a good foster home. But it became a forever home when Loki made friends with her small son.