Fox Kits Play in Their Natural Habitat
On a beautiful day in a field of wildflowers, a litter of fox kits tumble and play happily.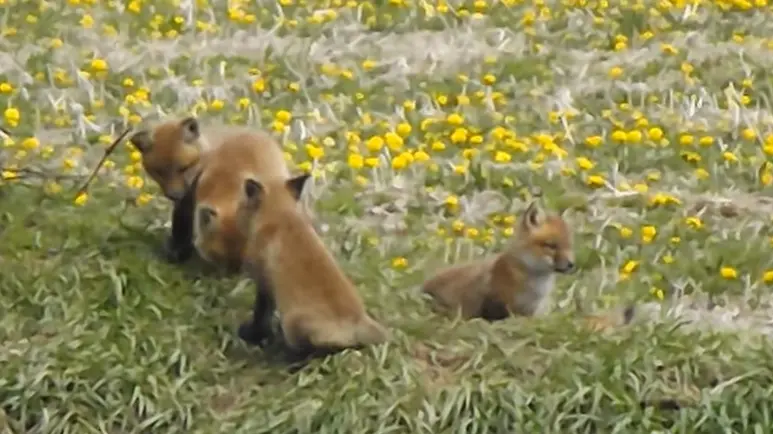 At the mouth of their den near a huge tree, four fox kits tumble, scamper and play-fight in their natural habitat. No doubt their mother is nearby, keeping an eye on them.