Pit Bull Loves Getting the Full Beauty Treatment
Raffie enjoys being pampered. He even purrs - his way of showing he loves it!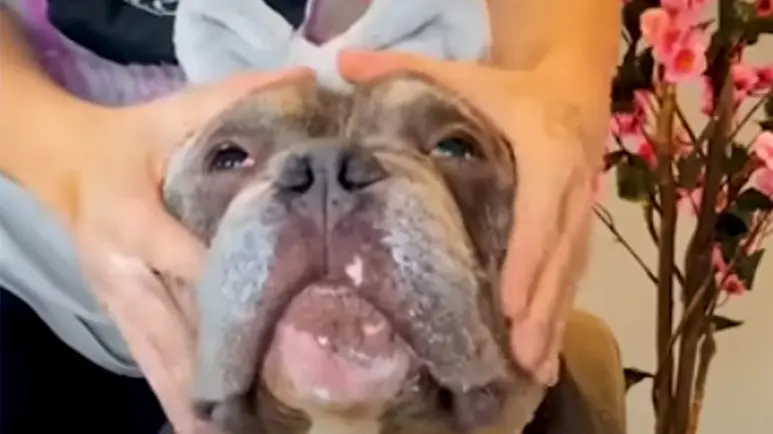 A rescue pit bull, Raffie just melts as his favorite human gives him a similar beauty treatment to the one she gives herself. From teeth brushing to massages, he's in heaven!